POST A FEATURED CLASSIFIED AD AND GET UP TO 10 TIMES MORE VIEWS! I am selling my extra supply of breast milk at 1.50 per ounce. I am willing to break up the…
08/13/2018
Milwaukee
Wisconsin
Total views: 26
Price: $ 450.00 I am a very healthy, young, 29 year old organic momma! I have eaten strictly organic foods for about 10…
06/18/2018
Total views: 297
Price: $ 2.50 I am a first time mother of a 3 month old with an entire full sized freezer full of breast…
08/08/2018
Portland
Oregon
Total views: 148
Price: $ 1.25 Healthy mom of 3mth old twins with excess milk to share. Babies are growing and thriving. Medical professional. No illnesses.…
08/04/2018
Wichita
Kansas
Total views: 202
Price: $ 1.50 217.8oz to sell. My daughter developed a milk protein allergy, so this is the milk we were unable to use.…
08/13/2018
Derry
NH
Total views: 7
Price: $ 2.00 No prescription meds, daily multivitamins, daily iron and calcium supplement
08/13/2018
Seattle
WA
Total views: 2
Price: $ 1.00 Over 200oz frozen breast milk. Drug free, alcohol free, smoke free.
08/13/2018
Milwaukee
Wisconsin
Total views: 6
Price: $ 300.00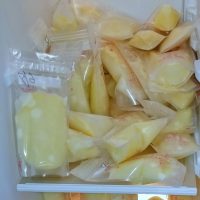 I am a first time mom of a 3 month old. I like to think that I'm blessed with breast…
08/13/2018
Upper Marlboro
MD
Total views: 7
Price: $ 1.00
Once again I'm showing an oversupply, but with baby #3 I finally have a bottle-user, and therefore an excuse to…
08/13/2018
South Bend
Indiana
Total views: 9
Price: $ 2.00 I'm here to help someone in need of breast milk. I have a healthy 2 month old baby boy. I…
08/13/2018
Elwood
Illinois
Total views: 6
Price: $ 1.00