Browse Categories
Buy, sell or donate breast milk with our discreet classifieds system in a clean, safe and private way. Want to donate breast milk to a fellow mother? Considering selling or donating to a needy baby? Need natural breastmilk for your growing baby? Do you believe breastfeeding is best? Are you over producing and want to list your liquid gold for sale? Looking to make a few extra bucks while clearing out your freezer? Post a free ad and help babies get Only The Breast.
POST A FEATURED CLASSIFIED AD AND GET UP TO 10 TIMES MORE VIEWS!
POST A FREE BASIC CLASSIFIED AD FOR 100 DAYS!
Category: 6+ Month Babies
Freezer is full, so milk must go! Only 75 cents/oz! I have a healthy diet and lifestyle - I don't...
11/17/2013
Fredericksburg
VA
Total views: 92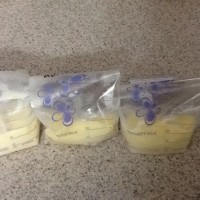 No Adult Wet Nursing, No Pictures, No Videos, No Checks accepted, and No Scams. Donation to a BABY ONLY! If...
11/09/2013
Las Vegas
Nevada
Total views: 78
Price: $15.00
hi to any mums out there that can help me with breast milk for my little one because I have...
10/26/2013
hull
Total views: 244

Mom of 2 very healthy children, ages 3 years old & 15 months, had an oversupply of breast milk while...
10/24/2013
Coral Springs
Florida
Total views: 122
Price: $1.50
Smart, young, happy mother of 3 children...All breastfed!...I began pumping day 1..(my baby is only 8 months)...I returned to school...
10/20/2013
Total views: 129

Healthy young mom selling fresh frozen clean breast milk. I don't smoke or drink or use drugs. I'm disease free...
10/14/2013
Fort Riley
Kansas
Total views: 78
Price: $1.00
Hi, my name is Nicole, my son is Jeremiah and JJ has been very sick! He started life as a...
10/02/2013
San Bernardino
California
Total views: 148

In need of breast milk for my 6 month old baby girl. I was able to nurse her for about...
09/25/2013
Grottoes
Virginia
Total views: 297

Hi, my son Jeremiah was a nicu baby, I breastfeed for 3 mo I have a horrible diease that I...
09/24/2013
San Bernardino
California
Total views: 160

I am a young, active mother to a 9 month old healthy baby boy! Ever since I gave birth I...
09/17/2013
Virginia
Total views: 200
Price: $2.00
I have 100+ ounces frozen. All of which was intended for my 6 month old son when I returned to...
09/12/2013
Santa Rosa
SONOMA-CA
Total views: 204
Price: $1.50
Hello, I am a healthy mom of twin 6 month old daughters with a hefty supply of breastmilk and am...
09/09/2013
Phoenix
Arizona
Total views: 96
Price: $2.00
Hi! If there are any mom's that have extra milk to give away, I desperately need it! My baby is...
08/28/2013
Chicago
IL
Total views: 203

Hello! Eugene, Oregon - I have a 1 year old happy and healthy daughter. She is now going through my...
08/28/2013
Eugene
Oregon
Total views: 192
Price: $1.00