Browse Categories
Buy, sell or donate breast milk with our discreet classifieds system in a clean, safe and private way. Want to donate breast milk to a fellow mother? Considering selling or donating to a needy baby? Need natural breastmilk for your growing baby? Do you believe breastfeeding is best? Are you over producing and want to list your liquid gold for sale? Looking to make a few extra bucks while clearing out your freezer? Post a free ad and help babies get Only The Breast.
POST A FEATURED CLASSIFIED AD AND GET UP TO 10 TIMES MORE VIEWS!
POST A FREE BASIC CLASSIFIED AD FOR 100 DAYS!
Category: Mothers Services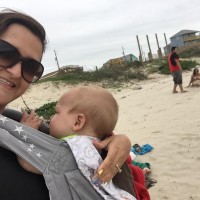 Hello I'm a stay at home mom and I have a 2/12 month baby girl. I have 400+ oz of...
01/30/2014
Las Vegas
Nevada
Total views: 47
Price: $3.00
I am located in Barberton, Ohio and am willing to travel up to two hours away for a mom. My...
01/14/2014
Barberton
Ohio
Total views: 65
Price: $100.00
Do you need Funding? Do you need Business or Personal Loan? Do you wish to refinance your company? We give...
01/09/2014
Chico
California
Total views: 66

I am 25 Years Old, Am a Brazilian but now in the USA, i want to render myself to survive...
04/26/2013
Katy
Texas
Total views: 701