Freezing and Storage Tips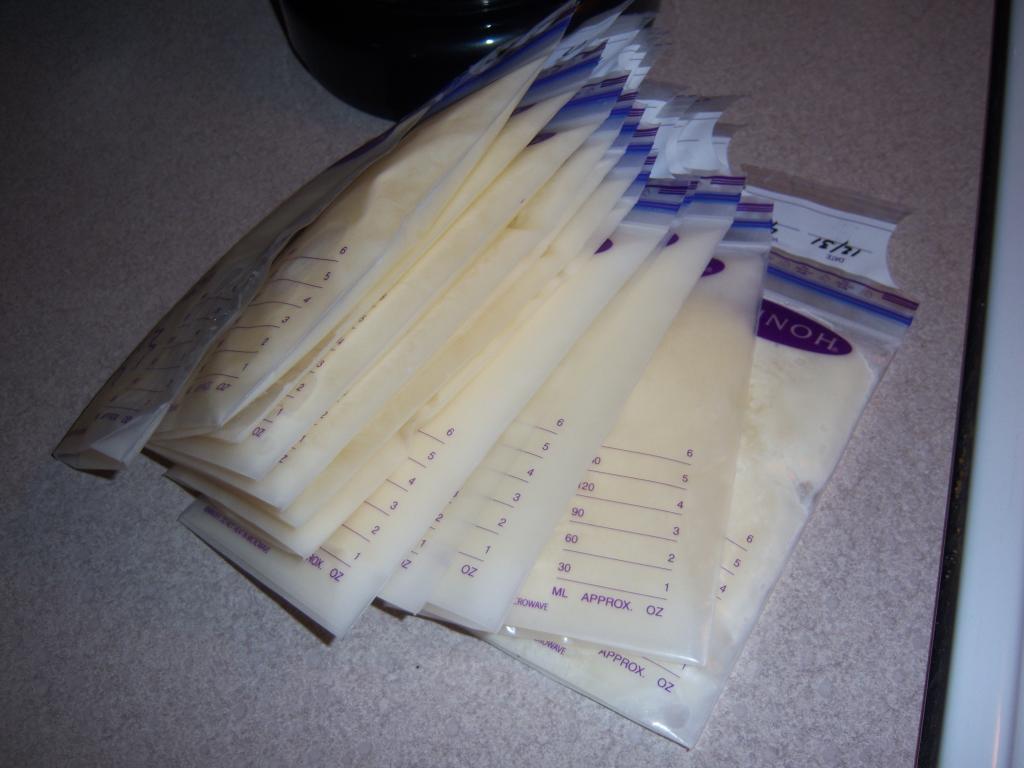 How to Store and Freeze Breast Milk and Save Freezer Space
By Rarendarczyk
On EHow
Things You'll Need:
* Lanisoh Breastmilk Storage Bags or other quality milk bag
* Rectangular-shaped plastic storage container (e.g., Tupperware or Glad)




Step 1
Step 2
Label and Fill the Storage Bag: Label a plastic milk storage bag and pour milk into the bag. Label the bag with both the date and quantity of milk to be stored. It is a good idea to label your bag first so you don't have to fumble with labeling a bag once it has been filled. Be careful not to spill so you can preserve every bit of your milk.
Note: Take note of the quantity of milk BEFORE you fill the bag. Most storage bags have a ruler imprint directly on the bag, but they tend to be difficult to read accurately since you are dealing with a liquid.
Step 3
Squeeze out the Air and Seal the bag: I use a bag with a double-zip top, which is great at keeping the air out. Before you seal, first be sure to squeeze out any air that may already be trapped in the bag. The easiest way to do this is to zip the bag most of the way, leaving a small 1/2 inch open. Then hold the bag to your chest and press down to release the remaining air and zip up the rest of the way to create an air-tight seal.
Step 4
Freeze Milk by Laying Flat: This is an initial step before you store your milk. Lay the milk flat in your freezer and freeze it for a day or so. Freezing flat will allow you to store easily, particularly when you are storing a volume of milk!
Step 5
Store the Milk: Finally, once the milk is frozen, store it upright in a rectangular storage container. Stack your milk upright, in date order for easy access. When you need it, it is right there, nicely organized and easily accessible!