To post breast milk classified ads, you need a free membership. Before becoming a member please read our Seller Tips & Terms of Use.
ALL MILK MUST BE PASTEURIZED BEFORE USE. Please see our At Home Pasteurization Tips.
Put this in your ad: "No Adult Wet Nursing, No Pictures, No Videos, No Checks Accepted, and No Scams. Donation to a Baby Only! If you do not have a needy baby and can not pay via PayPal then do not reply."

Please be polite and respectful. This is a family-friendly site intended to help moms share their natural breast milk with thirsty babies and those with health and wellness needs.
Please NO nudity, NO pornography sales, NO adult services, NO adult wet nursing ads. We will remove any ads or members in violation.
Seller Tips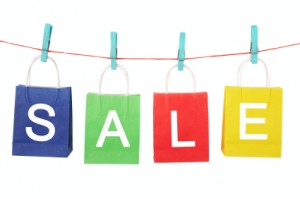 Wondering how do I sell my breast milk? You've come to the right place. We have some tips for you to make it a great experience for both you and the buyer.
Tips
Never give out your personal info. Especially your address and financial. We have designed this system so all that you need to provide a buyer is your email address. They even pay you via PayPal using your email address.
Never accept checks of any kind. FAKE CASHIER CHECKS & MONEY ORDERS ARE COMMON, and BANKS WILL CASH THEM AND THEN HOLD YOU RESPONSIBLE when the fake is discovered weeks later. Do not under any circumstances accept checks.

Only use Paypal to accept payments. Paypal protects you financially and protects your personal information.
Don't put your email address in the body of the ad. This way they can only reply to you via our reply system, it keeps your info safe and it keeps you from getting too much spam.
Make a new email just for buying or selling your breast milk. There are many free places you can get an email account like Gmail or Yahoo.
Write a great ad and post it often. Moms with babies are looking for other moms like themselves. We have provided many categories to post your ad in. If you are super healthy, you might like the super health category. You might also want to post it in another category to gain more exposure.
Be personal in your ad. Tell them about your baby's health thanks to drinking your milk. Include a picture or two (keep it G rated) so they can feel comfortable buying from you.
Explain how you package and post your milk and how your process works.
After posting your ad, be ready for replies. Draft an email that you will use as a response to an interested buyer. This way you can respond quickly and in an organized fashion. Your response email should be very similar to your ad to remind them whom they replied to. Remember that buyers will usually reply to multiple sellers and interview them via email before buying, so be prepared to do a good job closing the sale by being organized.
Promote your listings. Link to your www.onlythebreast.com ad via blogs or your Facebook/Twitter, etc. The more people know that they can buy your milk, the better chance you have to sell it. Plus, when you promote your personal ad, you also get the word out about our site and more people will see your ad that way as well.
How much you charge is up to you and if buyers will pay. You can even give it away if you like. We think that if you donate it to a needy baby it is best to ask the recipient to at least pay for shipping to make sure they are serious.
Do you want to sell to men? This is another choice for you to make. Please be clear in your ad if you are for or against selling for alternative uses. If you do not wish to sell to men, put a line at the bottom of your ad and ask men to not reply. If you do want to sell to men, keep your offer clean and polite. Only The Breast community requires ads to be G rated. Please see our terms for a further outline of our rules.
Our members have found much more desirable responses by making it very clear in their ads that they do not entertain offers for things like adult wet nursing and pictures etc. We suggest you word your ad to turn away the non-desirable responses up-front.
Put this in your ad: "No Adult Wet Nursing, No Pictures, No Videos, No Checks accepted, and No Scams. Donation to a Baby Only! If you do not have a needy baby and can not pay via PayPal then do not reply."
By posting on this service you agree to our Terms of Use. You also agree not to post any prohibited items. Please NO nudity, NO pornography sales, NO adult services, and NO adult wet nursing ads. We will remove any ads or members in violation. Please be polite and respectful, this is a family-friendly site intended to help moms share their natural breast milk with thirsty babies and those with health and wellness needs.
If you are already a member log in here.