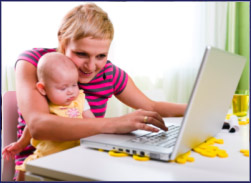 At Only The Breast we strive to give moms and babies a family friendly place to buy, sell, & donate breast milk. We also want babies to receive fresh and healthy breast milk. Simply put, we want our community members to do good business with each other. This is why we have a how to buy and sell section. Since buying and selling breast milk online is a sticky subject to begin with we think it is important to have a general set of tips and guidelines to help those who don't know where to start.
Tips links:
Breast Milk and Donor Screening
How to List an Ad
Seller Tips
Buyer Tips
Increase Milk Supply
Shipping Breast Milk Step by Step Guide
Pumping Tips
Freezing and Storage Tips
Shipping with Dry Ice
PayPal Tips
Got the Breastmilk, Now What?
Leaving a Review
User Tips Forum
Disclaimer:Â  Our tips & guidelines are not intended to be anything but good advise, we do not take legal responsibility for how you buy or sell or ship your goods. Please see our Terms section for more info.