POST A FEATURED CLASSIFIED AD AND GET UP TO 10 TIMES MORE VIEWS!
Hi! I'm Cass, I'm 23 and just had my first child, a beautiful baby girl, on October 1st! I've been…
10/21/2021
Jeffersonville
IN
Total views: 56
Price: $ 1.25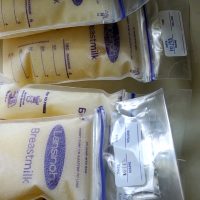 Baby born on October 2021, fresh and frozen. Limited quantities per week (aprox 100oz) vegeterian, no smoking (or around) no…
10/16/2021
Sussex county
Nj
Total views: 75
Price: $ 2.00
I gave birth to a healthy baby girl at 38 weeks weighing 7lb 6oz on August 8th. Im asking $1.50…
10/11/2021
Charlotte
North Carolina
Total views: 80
Price: $ 1.50
I'm a 30 year old mom of a two. Baby is less than 3 months old and she is very…
10/21/2021
Louisiana
Total views: 21
Price: $ 0.75
I'm a 23 year old mom with a 3 week old baby. I have no health conditions and take no…
10/20/2021
Groton
Connecticut
Total views: 21
Price: $ 1.50
Medical student with a large oversupply in my deep freeze. I have a 2 month old. Had J&J Covid vaccine…
10/18/2021
Arkansas
Total views: 16
Price: $ 1.00
I have More than 450 oz of breast milk. I have been eating healthy food, but i have abundance of…
10/17/2021
Dearborn Heights
Michigan
Total views: 13
Price: $ 1.25
COVID Vaccinated FTM of October newborn. Received my Covid vaccine in March 2021. Eat extremely well balanced diet and no…
10/15/2021
Austin
TExas
Total views: 13
Price: $ 4.00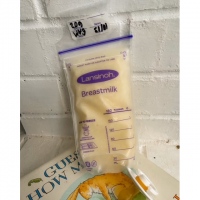 600 + oz of newborn breast milk available for a $1/oz to cover cost of pump rental & pump supplies.…
10/15/2021
Tacoma
WA
Total views: 12
Price: $ 1.00
Message me and i will give you my PayPal or Venmo then Milk will be packaged and sent!
10/15/2021
Cincinnati
OHIO
Total views: 10
Price: $ 1.00