POST A FEATURED CLASSIFIED AD AND GET UP TO 10 TIMES MORE VIEWS!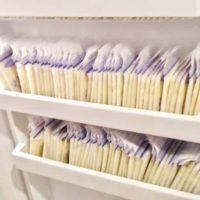 I am selling high fat breastmilk from a healthy mom that eats organic and takes a prenatal vitamin daily. I…
05/15/2019
Morristown
NJ
Total views: 171
Price: $ 2.65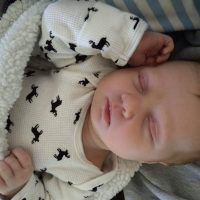 Hi! I am a healthy, disease-free mom of two beautiful children. My daughter is 6 weeks old and is wonderfully…
05/17/2019
Milwaukee
Wisconsin
Total views: 4
Price: $ 1.00
Healthy 31 year old with 7 month breast fed baby. Selling locally only. 5oz fresh or frozen per bag.
05/17/2019
Milwaukee
WI
Total views: 7
Price: $ 2.00
Looking to clear up some freezer space. I have 100-150 oz to sell @$1 an oz. Willing to negotiate or…
05/17/2019
Lakewood
California
Total views: 9
Price: $ 1.00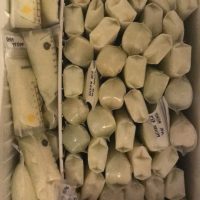 Hello! My name is Jessica, I'm a mom of one 5 year old and one 8 month old! My 8…
05/17/2019
Aubrey
Texas
Total views: 3
Price: $ 2.50
I have a very healthy 8 and a half month old baby girl. I have a few hundred ounces in…
05/16/2019
Pensacola
Florida
Total views: 4
Price: $ 0.75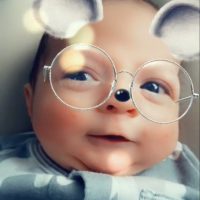 We are located near Winchester, Virginia. Close to the border of West Virginia. We are about 40 minutes from Maryland.…
05/16/2019
Winchester
Virginia
Total views: 6
Price: $ 1.00
Frozen since pumped 16 oz min for first order $50 then $3oz for baby $5 oz for others. I am…
05/15/2019
Ca
Total views: 35
Price: $ 0.00
I gave my babygirl up for adoption and I'm looking to sell my breastmilk to help cover hospital bills. I'm…
05/15/2019
Jeffersonville
Indiana
Total views: 39
Price: $ 1.50
Drug and smoke free. I eat a healthy balanced diet with minimal dairy and daily caffeine consumption. Willing to sell…
05/15/2019
Tacoma
Wa
Total views: 28
Price: $ 1.00