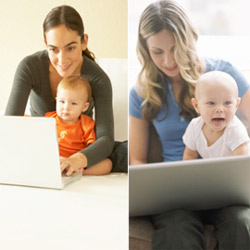 We love to start good conversations and to hear what you think. Our subjects usually have something to do with buying or selling breast milk.
Got a forum topic please email it to us and if we think it fits we will serve it up.
Email forum topics to topics@onlythebreast.com
You agree to…
Read and abide by the rules of this page and Terms of Use. Here is where you will find the guidelines in which you are expected to abide by in the forums. If anything is unclear, feel free to send a private message.
You also agree, through your use of this forum, that you will not post any material which is false, defamatory, inaccurate, abusive, vulgar, hateful, harassing, obscene, profane, sexually explicit, threatening, invasive of a person's privacy, adult material, or otherwise in violation of any International or United States Federal law (some leniency allowed such as sexually oriented material posted with tact). You also agree not to post any copyrighted material unless you own the copyright or you have written consent from the owner of the copyrighted material. Spam, flooding, advertisements, chain letters, pyramid schemes, and solicitations are also forbidden on this forum.
Note that it is impossible for the staff or the owners of this forum to confirm the validity of posts. Please remember that we do not actively monitor the posted messages, and as such, are not responsible for the content contained within. We do not warrant the accuracy, completeness, or usefulness of any information presented. The posted messages express the views of the author, and not necessarily the views of this forum, its staff, its subsidiaries, or this forum's owner. Anyone who feels that a posted message is objectionable is encouraged to notify an administrator of this forum immediately. The staff and the owner of this forum reserve the right to remove objectionable content, within a reasonable time frame, if they determine that removal is necessary. This is a manual process, however, please realize that they may not be able to remove or edit particular messages immediately.
You remain solely responsible for the content of your posted messages. Furthermore, you agree to indemnify and hold harmless the owners of this forum, any related websites to this forum, its staff, and its subsidiaries. The owners of this forum also reserve the right to reveal your identity (or any other related information collected on this service) in the event of a formal complaint or legal action arising from any situation caused by your use of this forum.
You have the ability, as you register, to choose your user-name. We advise that you keep the name appropriate. With this user account you are about to register, you agree to never give your password out to another person except an administrator, for your protection and for validity reasons. You also agree to NEVER use another person's account for any reason. We also HIGHLY recommend you use a complex and unique password for your account, to prevent account theft.
Please note that with each post, your IP address is recorded, in the event that you need to be banned from this forum or your ISP contacted. This will only happen in the event of a major violation of this agreement.
Also note that the software places a cookie, a text file containing bits of information (such as your username and password), in your browser's cache. This is ONLY used to keep you logged in/out. The software does not collect or send any other form of information to your computer.
Important Rules at a Glance
Only the Breast utilizes a "3 Strikes" policy to help maintain a clean and positive atmosphere.
Violations that count as a strike:
1. Any hateful, rude, racist, derogatory, foul language (spelled correctly or not, this is a family friendly community), insulting, or otherwise mean content (pictures, blinkies, avatars)
2. Posting breast milk for sale or breast milk wanted.
3. Posting links to competing breast milk sites or blogs.
3. Posting any contact information including but not limited to email address, home address, phone numbers.
4. Posting one-liners (abrasive sayings) or pictures (picture of person with head up their rear end) in threads for the sole purpose of further fueling the fire in a hot topic
5. Posting to promote your store or product or service
6. Quoting and/or discussing content from Private Messages – especially pertaining to issues that have been brought to your attention by the Staff Team.( i.e. warnings or strikes)
7. Using a slogan, sign, etc that indicates membership in an elitist clique or group: no cliques please
8. Unsolicited purchasing opportunities in thread responses.
9. Unsolicited personal message spam. Mass PMs to members is prohibited.
10. Posting links to websites and videos.
11. Posting the same comment multiple times.
12. Bashing the site staff or OTB as an entity (you can share you opinion in a respectful way, but typing "OTB stinks," or using smiles and/or faces to show your discontent will NOT be acceptable). Concerns about the rules, or the manner in which the site is run should be messaged to OTB by the 'contact us' page.
Penalties at a Glance
1. If you violate these rules, your post will be deleted.
2. 3 violations mentioning competing boards and you permanently lose your PM ability, or if deemed appropriate, a permanent ban
3. 3 spam violations and you are temp banned for 1 month, or if deemed appropriate, a permanent ban
Strikes received will expire after one year from the date the strike was received.
Please note that Admins have the right to use their discretion and will do what they feel is best for the community as a whole. Certain rule violations will require an instant permanent ban (like posting p*rn). If you have an issue with an action the site staff has taken, please contact one of the members on the admin team through the 'contact us' page.

Some simple reminders to get everyone started….
When replying to another members thread/post, please think about how you are addressing the original topic or if you are at all. Please consider why the original post was made (asking for support or affinity VS your opinion or thoughts on the matter, etc) – not all posts are open to debate.
Threads with only links to other threads clutter up the forums. People on dial-up have issues with it slowing their computers down, etc. If we come across links only they will be removed. It is realistically too much to PM each individual member now because we are moving a lot of posts each day.
When replying to a lively or controversial thread, take a minute to review your message prior to hitting "post"; consider ways it might be misinterpreted or hurt another's feelings. Stand back and try to read it from another person's perspective.
Before posting, always ask yourself if this is something you would say in real life. Message boards are quite different from real life conversations, but the one way they will always be the same – these are the same people you might find at the grocery store, church, work, or where ever you happen to be. There are real people with real feelings behind every username.
We ask that you do not post any advertisements that profit you money on this board. It is SPAM.
If it is proven that you are following a member around the board, harassing them in their posts, and just trying to make their time on OTB miserable in general, this is taken very seriously and is a bannable offense.
Private Messages are PRIVATE please do not post them on the public forums without the sender's permission.
Administrators reserve the right to ban any member for reasons not in line with the Site Rules or guidelines. If they feel that a user is a problem that cannot be resolved, appropriate actions will be taken. All final decisions will be overseen by the site owner.
Rule Against Sale of Medications
We do not allow the sale of any medications on OTB (prescription or Over the counter), because of many factors and dangers involved in the sale of meds. Also, The U. S. Food and Drug Administration has rules regarding the sale of over the counter medications, herbs and materia medica.
You can read about the dangers here:
http://www.fda.gov/oc/buyonline/faqs.html#faqs1
Asking for Donations or Free For Sale items
We have had problems in the past with people asking for FFS or donated items and not really being in need of them. We also have no way to tell if a charity is legitimate or not, therefore posts asking for FFS or donations are not allowed.
Respect the OTB Admin Team
To ensure the smooth running of OTB, we enforce ALL the rules set forth by the Admin Team to the best of our judgment and interpretation.
Once the admins close or delete a thread the subject is closed. Any re-opening the subject or publicly lashing out about a thread being locked or closed will result in strikes and/or banning.
Yes, we are humans too, and we do occasionally make mistakes. Positive criticisms in the form of Private Messages are always welcome, and please do feel free to contact us. We do not ask for anything in return, beside members enjoying themselves here and OTB being fun and trouble-free. Should you choose to troll/flame/bash/harass us, call us names, or cuss us out instead of resolving issues civilly and privately, we will not hesitate to ban you without warning. Respect goes both ways, and none will be given to you if you can't show us any.